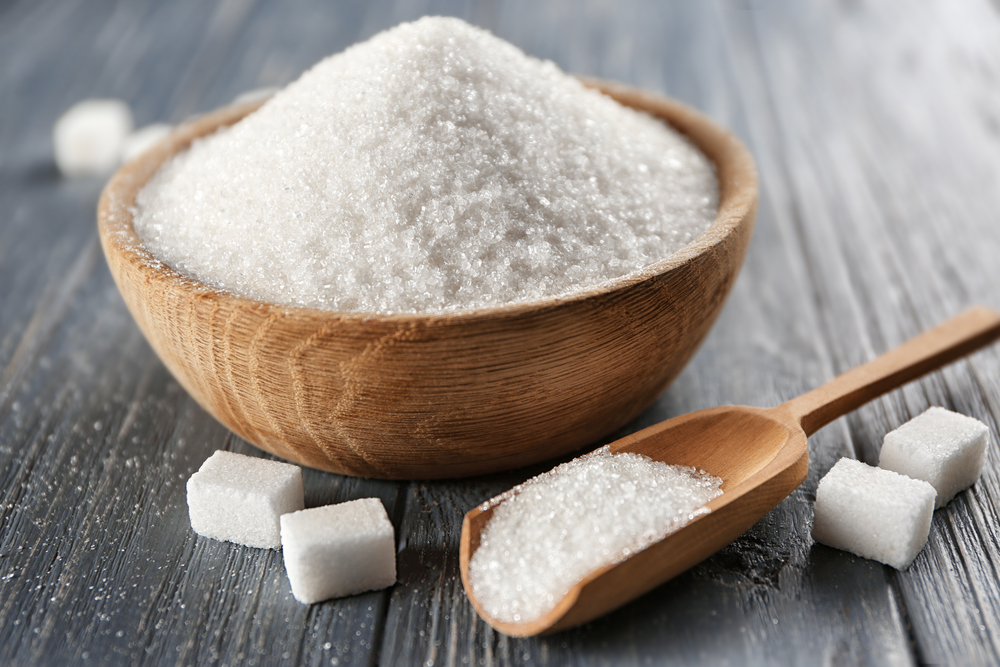 Sugar
We produce two grades of sugar, M-30, and S-30, which is of export quality with an International Commission for Uniform Methods of Sugar Analysis (ICUMSA) value less than .
We use Double Sulphitation Process for sugar production, where the clarified sugarcane juice is treated and mixed with Sulphur Di-oxide in tanks and the outcome is known as 'Sulphured Syrup' which is further sent to be converted as sugar crystals.
Sugar crystals of grade S-30come in 6 to 0.8 mm size and M-30 in 1.2 to 1.70 mm. S-30 grade sugar has polarization above 99.8, the moisture of about 0.03% and SO2 content below 20 ppm.
M-30grade sugar has polarization above 8, the moisture of about 0.02 to 0.03% and SO2 content below 20 ppm.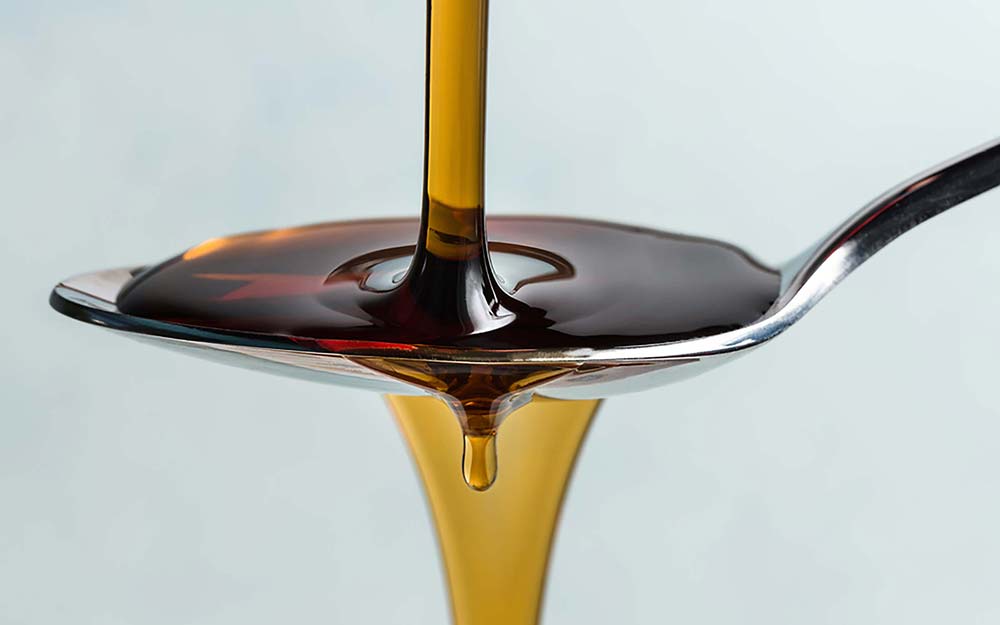 Molasses
Molasses is the by-product separated from 'C' grade sugar during the centrifuging of sugar crystals. The yield of molasses per ton of cane is in the range of 4 to 4.5%. The entire quantum of molasses produced is being used for captive consumption in our distilleries.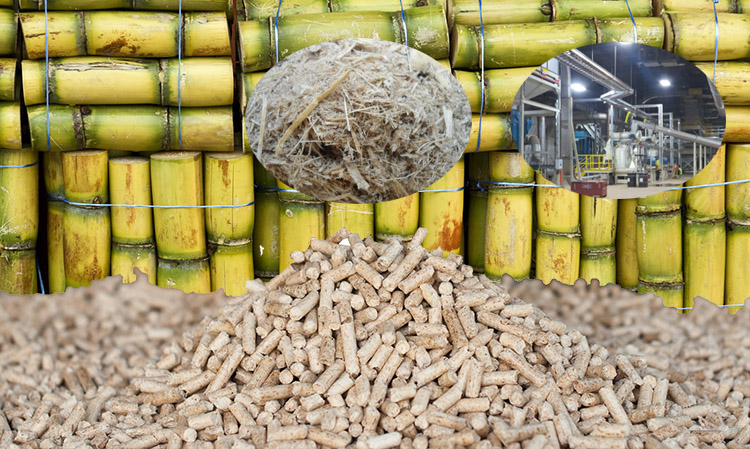 Bagasse
Bagasse is the fibrous residue from the sugar cane after extracting cane juice. We produce Steam and Power by using bagasse as fuel for the high pressure boilers in the Cogeneration power plants.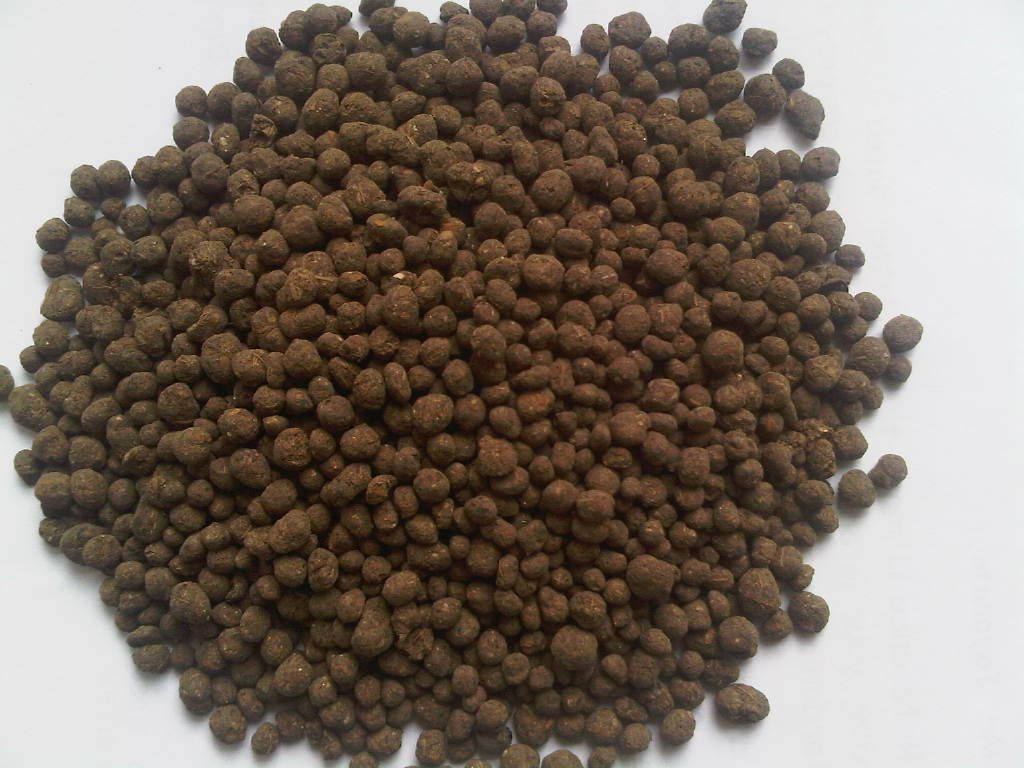 Press Mud
Press mud, the solid waste produced while processing sugar cane is rich in potassium, calcium, phosphorous and organic matters. Press mud is also a base material for producing bio-earth which is done by composting with spentwash, a liquid- waste generated out of distillery operation.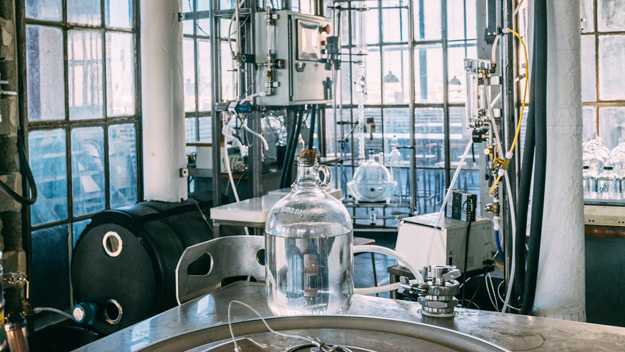 Distillery
Mula S.S.K.Ltd. is engaged in manufacturing of Alcohol from molasses by state-of-art plant having production capacity of 30000 litres per day, at Nanglamal (Meerut). The plant incorporates atmospheric distillation and integral evaporation technology to produce high quality product and simultaneously reduce the effluent being generated from the plant.
This plant is capable of producing Rectified Spirit and Denatured Spirit as per international quality standards. Our strengths are adequate in-house availability of molasses from own sugar factories and large dispatch & storage facility.
The distillery is employs bio composting process as the effluent treatment method to produce organic manure for soil enrichment.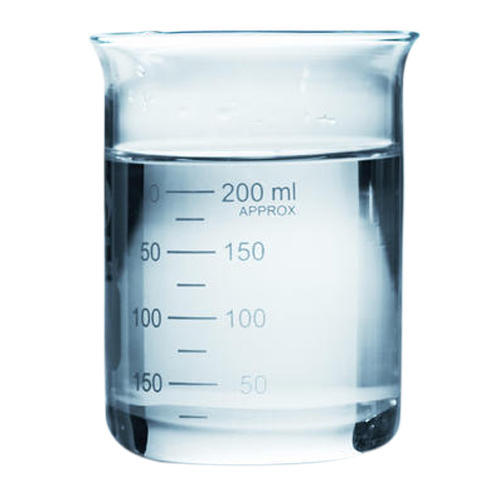 Rectified Spirit (RS)
We produce Rectified Spirit (RS) as per BIS specification (IS-323). RS is used by potable liquor producers for producing country liquor or can be further processed to produce Extra Neutral Alcohol. We supply RS to buyers all over India.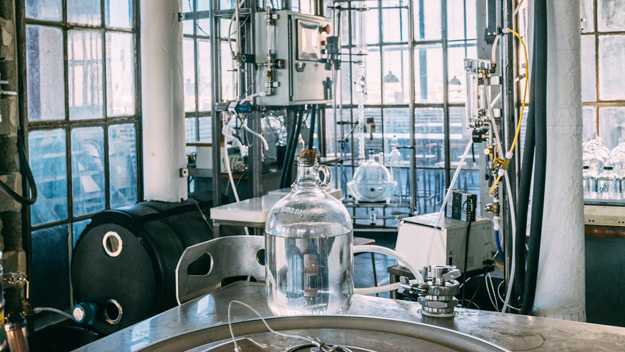 Denatured Spirit (DS)
We produce denatured spirits as per the requirement of buyer. Denatured Spirit is mainly used by Alcohol Based Chemical Industries and Pharmaceutical manufacturers. We are regular supplier of DS to all major alcohol based chemical producers.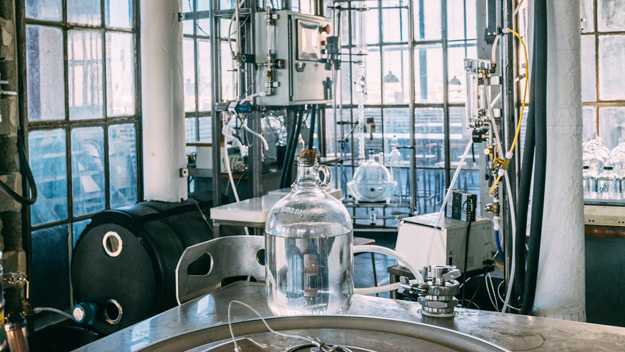 Organic Manure
Our bio-composting facility can produce about       MT organic manure per month. We have adequate in-house availability of press mud, key raw material, from own sugar factories to ensure smooth production of good quality organic manure. Our main customers of organic manure are farmers.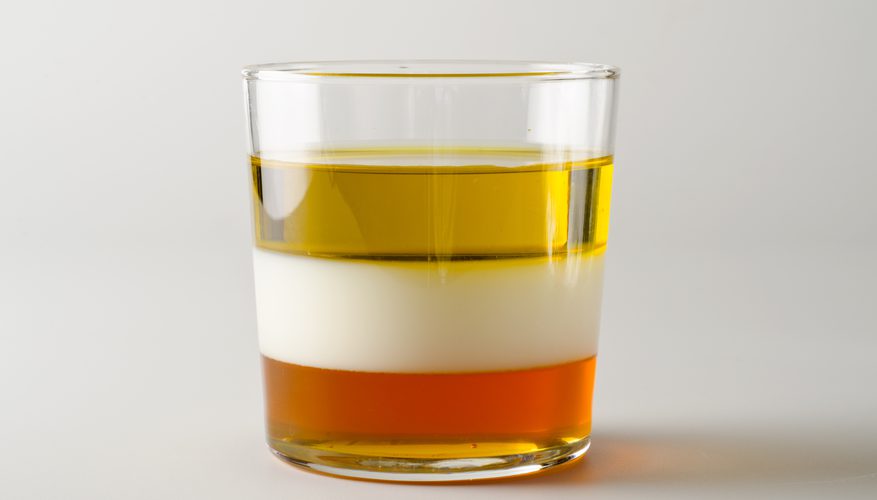 Fusel Oil
Fusel oil, containing 60-70 percent of amyl alcohol, is a byproduct and produced in small volumes. Fusel oil is a good solvent and diluent for printing inks, gums and hydraulic fluids.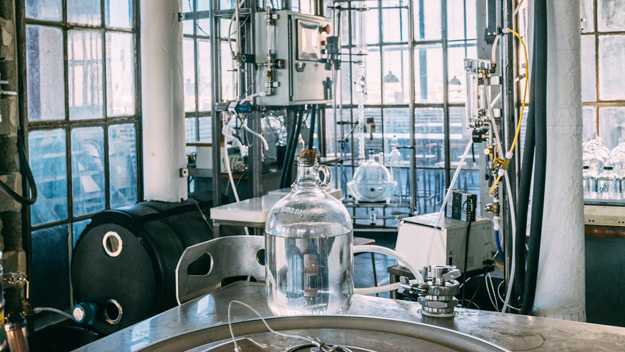 Co-generation
Bagasse-based Cogeneration
MSSK has cogeneration facilities at its sugar units at Sonai. The plant generates GREEN POWER using bagasse produced as a residue from cane sugar processing. It is called green power or a renewable power since it is a self-replenishing source of energy.
The Green Power so produced not only caters to the captive requirement of the sugar plant but is also exported to the state grid to replace the coal-dominated power.
Sustainable development
Saves generation of the same amount of power in grid-connected, fossil fuel dominated power plants
Reduces GHG emissions due to reduced usage of conventional fossil fuels like coal, oil, natural gas; thereby helps conserve these finite natural resources
Truly carbon-neutral, since CO2emission due to combustion of bagasse is more than offset by its absorption, thanks to the surrounding cane fields
Efficient utilization of locally available bagasse gives sustainable competitive advantage to the cultivation of sugarcane
Sets an example for other sugar mills by making bagasse-based cogeneration seem more attractive due to its revenue potential
Increased power availability due to distributed electricity generation improves the quality of life in the surrounding villages
Cutting-edge technology, Stringent processes
Cogeneration plants units of MSSK conform to the highest standards:
Latest technology – 1) 80 TPH 87 Kg/M2 high-pressure boiler and TG set
2) 80 TPH 67 Kg/M2 high pressure boiler and TG set
CDM projects at Mula S S K Ltd. – Commitment to sustainable development
At MSSK, we believe that bagasse cogeneration is a sustainable source of energy that in addition to mitigating global warming creates a sustainable competitive advantage for agricultural production in the sugarcane industry in India. By using the available bagasse in a more efficient manner, this project encourages the consumption of a locally available renewable energy source. It also demonstrates the feasibility of electricity generation as an allied source of revenue for a sugar mill.
Mula S.S.K.Ltd. has registered bagasse based cogeneration CDM projects. CDM projects entail increasing the efficiency of bagasse based cogeneration. The plant sells electricity to the regional grid, thereby substituting the power generated by carbon-intensive grid, to which the state of Maharashtra is connected. The power plants connected to the grid use conventional fossil fuels like coal, diesel/ oil, natural gas, among others. Thus, the project activity would reduce CO2 emissions and also conserve finite fossil fuels to that extent. The Certified Emission Reduction Units (CERs) generated by these projects generate additional revenue which enhances the attractiveness of the bagasse based cogeneration for the sugar industry.