Founder Message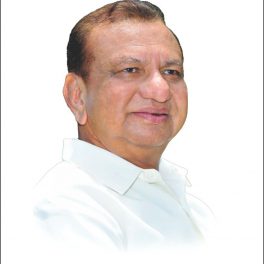 Hon. Yashwantrao Gadakh Patil
Founder mula sahakari sakhar karkhana.
Mula Sahakari Sakhar Karkhana Ltd. is one of the leading Cooperative sugar factory in the Maharashtra State. From its humble beginning in the year 1979 it has today grown into a powerful industrial house with all your enthusiasm and support.
Read more

→
Our Inspiration
Hon. Shankarrao Gadakh Patil
Story of 4 Decades
The Cooperative Sugar Industry is a prime need of a rural development and growth. With a motive of basic socio-economic development of farmers. Founder Hon.Yashwantrao Gadakh Patil (Ex. Member of Parliament) taken motivated the farmers to contribute in Equity for proposed sugar Plant. After long hard work of promoters, the golden day in the lives of farmers had risen on 27/02/1970 for obtaining registration of farmers' owned sugar factory. Initially1250 TCD Capacity Industrial Entrepreneurs Memorandum (IEM) was approved on 05/03/1974 from Industrial Dept. of Central Govt. The first trial season was operated from 14th Jan 1979 and which was run up to  6th April 1979. In the said season 56188 M.T Sugarcane was crushed and produced 58067 qtl. Sugar. Further in order to explore the need of cane growers, initial capacity was expanded from time to time which was now 5000 TCD.
Read more

→
Vision & Mission
To be the most revered and responsible Integrated Cooperative Sugar Factory with standard impressions, delivering sustainable value to the people.
Read more

→
Social Responsibility
Factory has considered the well-beings of the producing members since the beginning and admired the frugal approach to giving the fair and reasonable..
Read more

→